Is it Possible to Manifest a Life
and a Business You Want and Deserve?
Yes, it is. And I'm going to show you
exactly how to do it.
What do you dream of doing?
Picture yourself being able to…
Enjoy your work so much that it feels like play
Live your life with purpose and passion
Set goals and enjoy fulfilling them
Have all the resources you need to cover your expenses AND your desires
Let go of being stressed and strapped and instead feel joyful and abundant
Our lives are meant to be joyful, productive, and abundant. But we have to choose to make it so. Read on to learn how easy it can be to make that choice.
"Once you make a decision, the universe conspires
to make it happen."
—Ralph Waldo Emerson
From the eDesk of Tanya Brockett
Charlottesville, VA

Date:

Greetings, I'm Tanya Brockett and I am a professional speaker, published author, and joyful entrepreneur. After several years of success in business, I started to realize I had lost the joy in my work. That was just it; it felt like WORK. The fire and passion was gone. Sure, I was helping thousands of others to become successful entrepreneurs and authors, but I wasn't enjoying it as much anymore. I began to wonder if I could make money and enjoy it too.
In 2007, I became a serious student of self development and started looking for a way to have bliss and success. I discovered there was so much to learn. The process seemed simple but what I was manifesting wasn't very good or consistent. Even though I thought I was generally a positive person, I eventually learned that positive thinking was not enough. I was motivating and empowering others, but not myself.
Are you loving your life or just barely living it?
I knew I had to make a choice to really apply what I had been learning. I discovered a few weak spots in my approach to achieving my goals or manifesting what I wanted. I was still helping my clients to succeed, yet I couldn't seem to keep things straight and avoid the potholes on the next trip down aspiration lane for myself.
After writing an e-book about my experiences in manifesting, I discovered there were seven steps to making things work, and when I went through each of them, in a specific manner, things would fall into place. After a little more trial and error, and learning from my mentors, I realized that the steps were more like spokes on a wheel that I had to keep inflated to roll smoothly to my destination. Now that Seven-Spoke System™ has been documented so it can be consistently applied. I finally found the right combination that works!
Now you can do the exact same thing, and I've created a home study course that will get you started right away.
Introducing

Do Be

Have


The Seven-Spoke System™ to Manifesting
Your Best Business and Life

In this three module course with special Bonuses, you will learn:
Why this simple hands-on approach will get you the results you want now
How to set clear goals & intentions that you can achieve with greater success
Which techniques are best for clearing the path for manifesting
The proven formula for activating your manifesting power in business and life
How to see yourself successfully achieving your goals
Why letting go of your attachment to something can bring it to you
Why you have every right to expect the best life and business
Ways to feel grateful, even when things don't seem to be going your way
When and what to share to keep your wheels turning
Tips, ideas, and strategies to keep rolling down the right path in bliss
In this training, you will learn all of the secrets that have been closely guarded by the gurus…until now. You will be privy to the exact steps, details, strategies, and actions you need to start winning in all areas of your life on a more consistent basis. I will provide the training in three sessions, and will provide you with materials to make the most of our time together.
Do Be

Have

is Now Available as a Home Study Course
All Three Modules are Available as Soon as You Register

I could have priced this training at $499 or even more, but I wanted to make it as easy as possible for you to get started today. That's why, for a limited time, my complete Do Behave Creation Guidebook and Training Course is only ninety-nine dollars. That's right, just $99 gives you full access, so it will just be a matter of time before I see YOU as a master manifestor!
Do Be

Have

Course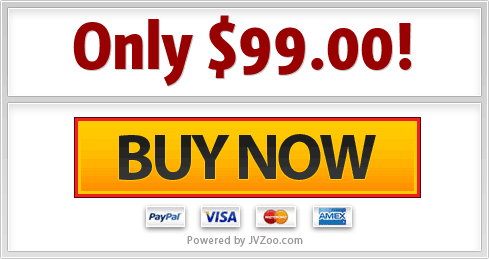 This is What is Included in
Do Be

Have

, the Seven-Spoke System™ to Manifesting Your Best Business and Life

This program is content rich. Nothing is withheld because we want you to be as successful as possible right out of the gate. Each module has lots of digestible information, as well as exercises to help you to implement what you learn right away. When would NOW be the right time to live the life of your dreams? Yeah, we thought so—right now.
Module One: The DO Phase
Introduction of the Wheel of Creation and the Seven Spoke System™
Set your Wheel in motion with proper inflation and foundation
Understanding the Responsibility Formula and how it impacts your results
The importance of taking action and why it is where the rubber meets the road
How to set effective goals and intentions
The impact of writing on goal achievement
Clearing the path of least resistance
Visualizing your wishes fulfilled
Exercises and guidance
"Write your history before it happens."
—Tanya Brockett
Module Two: The BE Phase
Up-leveling your vision
Understanding how to allow your best to manifest
Introduce the Wow in the How
1-800-Let-ItBe Examples in Allowing
Expecting your best in the midst of the worst
Expectation negates worry
A foregone conclusion: Seeing your wish fulfilled
Exercises and guidance
"If the only prayer you ever say in your entire life is thank you, it will be enough."
—Meister Eckhart
Module Three: The HAVE Phase
Gratitude when you are not grateful
The power of gratitude
Negativity and gratitude don't mix
Appreciation versus Gratitude
Applying gratitude to your life
"Don't hog your journey"
Shout it from the rooftops
Why sharing matters
Exercises and guidance
BONUSES
BONUS #1—Each module includes a Creation Guidebook to give you space to document your journey to success and to provide further guidance.
BONUS #2—All paid registrants will receive a FREE e-book, beautifully formatted and designed by Hallagen Ink, entitled As a Man Thinketh by James Allen. This potent little book was written in 1902, but its principles are still valid today. It is a perfect complement to the Do BeHave Course and can be read in one sitting. Please accept this book as our BONUS Gift to you for investing in yourself.
BONUS #3—A private, one-on-one session with your Do BeHave Course Instructor, Tanya Brockett. We will spend 30 minutes on a private, recorded call (for your future reference) to address your specific goals, issues, and successes. This is your time to maximize the application of the Wheel of Creation in your business and life.
Join us today!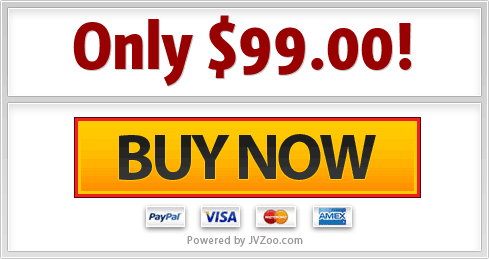 To your manifesting success,
Tanya Brockett
Hallagen Ink
Love the course? Become an affiliate here.